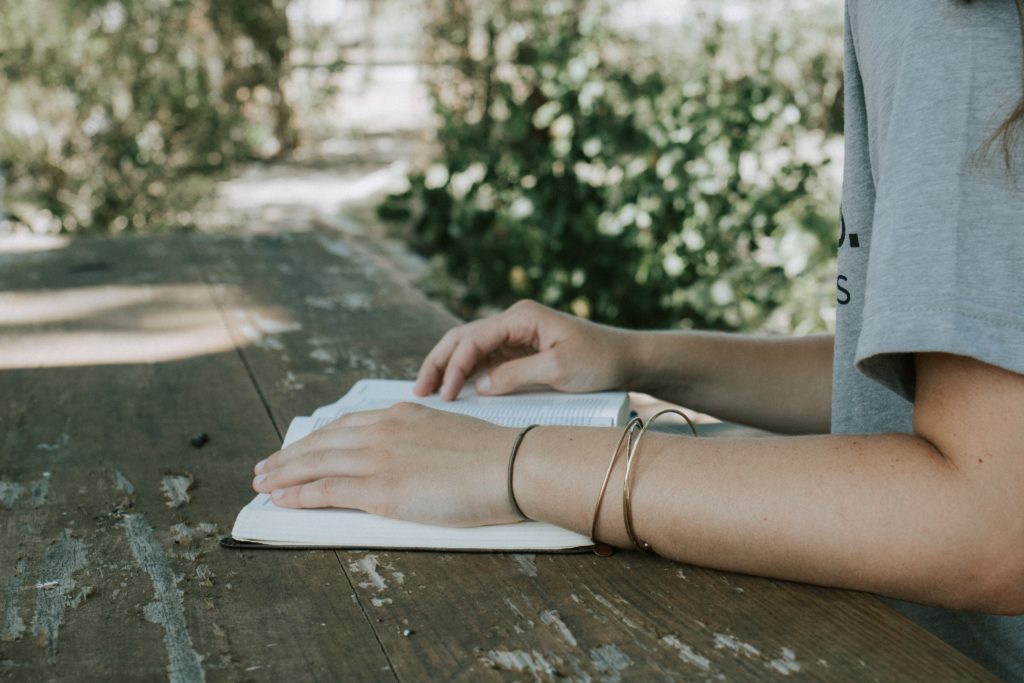 Do your teens attend church with you on a regular basis?
Do you discuss the sermon afterward?
Do you feel equipped to answer their questions, using the Bible?
Many parents don't feel well equipped to lead their families, much less their teenagers in faith matters. My husband and I felt the same way at times. Honestly and seriously, you do not have to be a theologian. You do not have to be a bible study teacher. You are not required to have all the answers. No one does.
Fitting in faith lessons and church can be difficult as kids mature. Life seems to accelerate. Everyday is spent in the fast lane with homework, sports, and activities. Quiet evenings with preschoolers and elementary age children are in the past. As parents we pray we've guided our kids to develop faith habits that will last a lifetime.
Foundational faith practices like praying, reading the Word of God, taking part in a church community, and worshipping with others are habits kids can fall back on in times of need and celebration. The more kids know of God's Word and the more faith-filled people they have to lean into with questions the better. BUT…if you haven't studied the Bible or attended church regularly with your tweens and teens it's NOT too late! Here are a few suggestions for weaving the Word of God and church into family life.
7 Tips to Getting Your Teen to Go to Church & Read the Bible
Choose a daily devotional that includes Bible verses. The real-life stories will capture interest. The scripture will encourage.
Use a concordance to find specific verses to meet the needs of your tween/teen. For example, anxiety is the focus in Philippians 4:6, Hebrews 13:5-6, and Luke 12:22-31.
Post verses on the bathroom mirror to equip and comfort your kids.
Attend church as a family. Make church a regular habit. Put it on the family calendar. Expect your teens to attend with you but don't force them to go.
Sign up as a family to participate in a service activity through the church. Your children will meet and get to know others as they serve together.
After the weekly worship service, have a family meal. Discuss the sermon, music, and scripture verses.
Be a good role model. Get involved with the local church. Volunteer, sign-up for a bible study, pray for the staff and the church community as a whole.
"Parents are number one in leading youth to Christ."1 The Bible and the church are our parenting tools. Learn alongside your child. Pick up a copy of Raising Big Kids with Supernatural Love. Chapter 10 includes many tips and ideas for sharing biblical truth with tweens and teens. Click HERE for a link to Amazon.
As the rain and the snow come down from heaven,
and do not return to it without watering the earth
and making it bud and flourish,
so that it yields seed for the sower and bread for the eater,
so is my word that goes out from my mouth:
It will not return to me empty, but will accomplish what I desire
and achieve the purpose for which I sent it.
Isaiah 55:10-11

Lori Wildenberg & Becky Danielson, Raising Big Kids with Supernatural Love,Friendswood: Bold Vision Books, 2014, p. 172.
© 2017 Becky Danielson. All rights reserved.