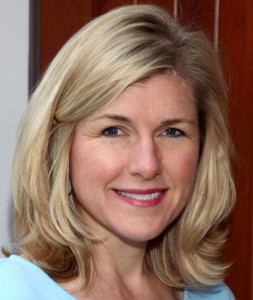 APPROACH
I will meet you right where you are on your parenting path. Whether a one-on-one consultation setting or a large conference format, biblical principles, professional knowledge, and personal experience will be used to assist and encourage you. Moms and dads will leave learning sessions with practical strategies and techniques to incorporate immediately into family life. Be inspired to be the parent God created you to be for the children He has given you.
He tends his flock like a shepherd;
he gathers the lambs in his arms and
carries them close to his heart;
He gently leads those that have young.
Isaiah 40:11      

TRAINING, CREDENTIALS
and EXPERIENCE
EDUCATION
     Elementary Education (K-6)
     Parent & Family Education
     Early Childhood Education

     BA and MA in Education
PROFESSIONAL EXPERIENCE
     Kindergarten Teacher
     First Grade Teacher
     Parent & Family Educator
     Conference Keynote & Workshop Presenter 
BOOKS
     Empowered Parents: Putting Faith First
     Raising Little Kids with Big Love
     Raising Big Kids with Supernatural Love
          co-authored with Lori Wildenberg

AWARDS
     U.S. West Outstanding Teacher Award

"Faith is the foundation.




                    Love is the motivation."  

 




I have no greater joy than to hear that my children are walking in the truth. 
1 John 1:4

Although I have many nicknames, my favorite title is Mom.
My husband, Scott, and I have two sons. Typically, when I'm not writing, presenting or meeting with parents, I can be found in my kitchen, the garden, reading a mystery or skiing. My favorite pastime is traveling or taking part in an adventure with my three Danielson men. Above all else, I am a follower of Jesus Christ.
Over the years, I've spent a lot of time in school as a learner, teacher, and volunteer.
My former career, before becoming a SAHM (stay-at-home-mom), was teaching kindergarten and first grade. Because working with children was a joy, I had the misconception that parenting was going to be a breeze. With BA in Elementary Education (K-6) and a MA in Education as well as certification in Early Childhood Education, I was confident I could do this.
Then my first little angel was born. It's amazing what a mom doesn't know when she's handed a baby! Every first was a totally new escapade.
Needless to say, the birth of my two boys changed has changed my life completely. The Bible became my parenting handbook. Prayer became my most powerful parenting tool.
As a result of my own experience, sharing God's Word to equip and encourage families has become a passion. I work with parents in a wide variety of ways: privately, with individuals and couples, in small groups, and as a speaker to larger audiences. The parenting tips and strategies I share are practical, encouraging, and applicable. I promise to candidly share my life as a Christian wife, mom, and educator. And just to be perfectly clear, the stories I tell about Scott and the boys are shared with their permission!
As the co-founder of 1 Corinthians 13 Parenting, I have the opportunity to speak nationally regarding faith, families, and parenting.
1Corinthians13Parenting.com serves families in all walks of life. The 1C13P team members meet the needs of moms and dads in all stages of parenting from new parents to grandparents. My ministry partner, Lori Wildenberg, and I have co-authored three parenting books, most recently, Raising Little Kids with Big Love and Raising Big Kids with Supernatural Love. Each of these has a companion Study Guide. Lori and also lead HeartCORe Parenting Conferences around the nation.
Education and on the job training have given me an appreciation for the career of parenting.
Serving in a variety of capacities within the church and community have provided experience from many angles. At church, I've worked on the Children's Ministry Committee, taught Sunday school, led adult education classes, and served on the Elder Board. Scott and I are currently serving together as deacons. In the community, I've actively participated in organizations in which my children were involved, serving on the local ECFE Advisory Council, Community Education Service Board (chairing the Board for one year), leading as co-president of my boys' elementary school, and assisting with Cub Scout and Boy Scouts as a den leader, merit badge counselor, and ASM.
Currently, I consult with moms and dads, lead parenting classes and retreats, and participate in various local and national conferences. I'm on staff at The Berry Patch School, providing parent and family education for both families and staff. I'm a member of the National Association for the Education of Young Children (NAEYC). Add in bible study, prayer warrior girlfriend time, blogging, and extra dates with Scott as new empty nesters and it's an exciting life. My joy is found in serving. Let me walk with you through your parenting firsts, here on Faith First Parent.