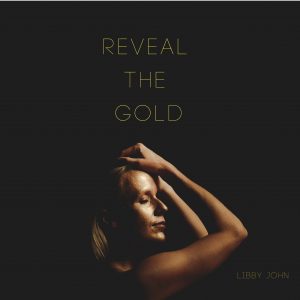 Friends,
I'd like you to meet wife, mom, and creative artist Libby John. Her words of hope and love will warm your heart. Libby's faithfulness in prayer will inspire you.
xoBecky
Being a parent is a challenging job, no matter what stage your family is in. I am constantly questioning or doubting myself, wondering, "What am I doing wrong? How do I know they will have a strong faith? What if I fail them?" Then I remember, this is a burden I cannot carry. I cannot possibly fulfill all their needs. What I can give them though, is a praying parent and that might be the greatest gift of all.
Prayer is our fiercest weapon, our lifeline, our training ground, our resting place. It is where we can lay our burdens down and Jesus picks them up for us and becomes our strength to carry them. Yet in the opposite, upside down way the kingdom of God works, the way to wield this fierce weapon is through quiet time, solitude and intention. These are things that hold little value in the eyes of our fast paced culture. Being busy is often equated with being a "good parent." When you send your youngest off to kindergarten you get bombarded with the question, "What are you going to do with all of your time?!" What if we answered, "I'm going to pray more."
Jesus always took time to separate Himself from the noise to pray and align His heart with the Father's will. He knew that was where His strength came from.
Too frequently, in haste I'll pray, then wonder, "God where are you, I can't hear you, hurry up and answer!" With conviction, I'll realize I've been treating Him like a fast food drive through, demanding how I want it and when. If that's not the imprint of faith I want to leave on my children's hearts then I must break away from the noise, put the calendar aside and sit in the presence of God. Prayer is a relationship, a conversation, a surrender and receive experience.
We will be able to operate out of strength rather than poverty when we surrender our schedule to make room for prayer.
The greatest gift I can give my kids is a family schedule and a mom who makes time for prayer. The lie of the enemy is that we don't have time to pray because the less we pray, the weaker and more ineffective we become. God's kingdom works the opposite of that. In prayer is where we will find our strength in Christ. I pray that's where my daughters find it too.
I pray that out of his glorious riches he may strengthen you with power through his Spirit in your inner being, so that Christ may dwell in your hearts through faith. And I pray that you, being rooted and established in love, may have power, together with all the saints, to grasp how wide and long and high and deep is the love of Christ, and to know this love that surpasses knowledge that you may be filled to the measure of all the fullness of God.
Ephesians 3:16-19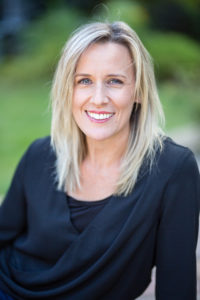 Libby John is a creative artist of many forms. As a singer/songwriter, she debuted her first EP in 2016 and released her first full length album in October 2017. Along with music, Libby is a choreographer and does freelance work for local universities and high school musicals and also teaches hip hop and modern dance classes. She has a passion to spur others on to be an influence on the culture through their faith and artistry which led her to creating the podcast "Art & Faith Conversations" in March 2017. Libby can be found blogging at www.libbyjohnartandsong.org where she shares more of her creative journey and prayerful devotionals. Libby is a runner, a coffee snob, a lover of small beginnings and finding beauty in the ordinary. She lives in St. Paul, Minnesota with her husband and their three daughters ages 13, 10 & 7 and Dakota, their Havanese pup. Follow Libby on Facebook and Instagram.
Libby's music is available on iTunes and Google Play to download. While listening, you will be filled with peace and joy!
xoBecky
© 2018 Becky Danielson. All rights reserved.
If you've been encouraged by this post, please take a moment to subscribe to the Faith First Parent e-newsletter, join in the conversation on the Facebook page or share the post with a friend.