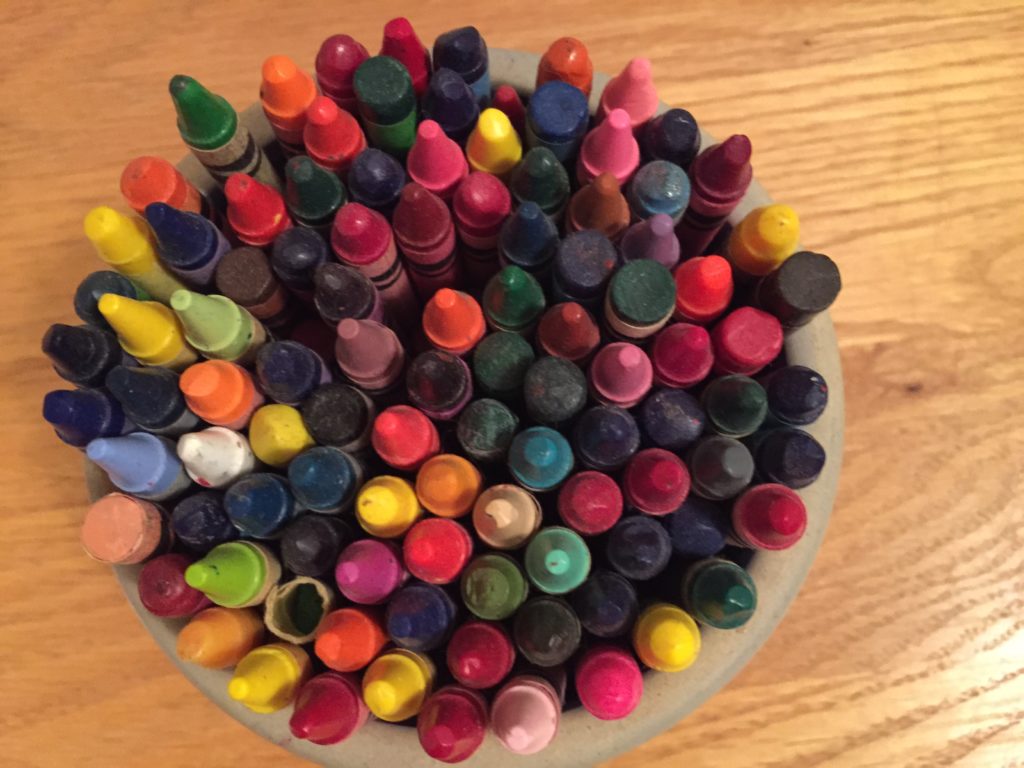 "Mommy, I wuv you dis much and even moooore!"
My youngest would reach out his arms as far as they would go, wiggle his fingers to try to reach even further, and tell me just how much he loved me. Every time my heart would melt.
"I love you more," I'd respond, pulling him into my arms for a giant bear hug.
Thinking about how very much I loved my kids when they were little and how dearly love them now as teenagers, I'm in awe of how love can grow even through the young adult years. And God loves my children more than I do.
Genesis through Revelation, the love of God is interwoven in the lives of His people. The concept of the Lord loving His children "even more" is mindboggling. Nowhere is it more beautifully described than in 1 Corinthians 13. Love is patient, love is kind… That's the love we want exhibited in our lives and especially in our parenting. But sometimes it's HARD! It's tough to be patient and kind when kids are driving you crazy, you're not feeling well, you're too busy, and the list goes on and on. I totally get it! That's where the 1 Corinthians 13 Parenting series comes in. When God is at the center, we don't have to parent alone.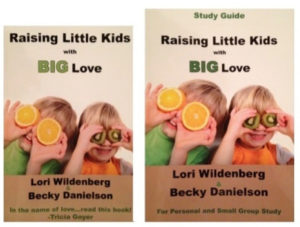 Raising Little Kids with Big Love is written especially for parents of toddlers to nine-year-olds. If you have tweens, teens or young adults, Raising Big Kids with Supernatural Love is the book for you. Lori Wildenberg and I have woven the attributes of love from 1 Corinthians 13 with scripture, parent tips, and antidotes, revealing how fifteen characteristics in the Love Chapter of the bible can be infused in everyday family life. Both books have study guides for a deeper look into loving our families well.
So when your preschooler comes running to show you the big red heart she's drawn on the wall with your brand-new lipstick, you can wrap her up in your arms, kiss her, and thank her. Explain how Mommy's purse is private, lipstick is for lips, and paper is for drawing. The two of you can find the art supplies while whispering to your daughter and yourself, "Love is patient, love is kind. Love is patient, love is kind."
While she's busy drawing (on paper with her crayons) order Raising Little Kids with Big Love. It's a gift for you and your family.
Love is patient, love is kind. It does not envy, it does not boast, it is not proud. It does not dishonor others, it is not self-seeking, it is not easily angered, it keeps no record of wrongs. Love does not delight in evil but rejoices with the truth. It always protects, always trusts, always hopes, always perseveres.
1 Corinthians 13:4-7
© 2018 Becky Danielson. All rights reserved.
If you've been encouraged by this post, please take a moment to subscribe to the Faith First Parent e-newsletter, join in the conversation on the Facebook page or share the post with a friend.
Photo credit: B. Danielson